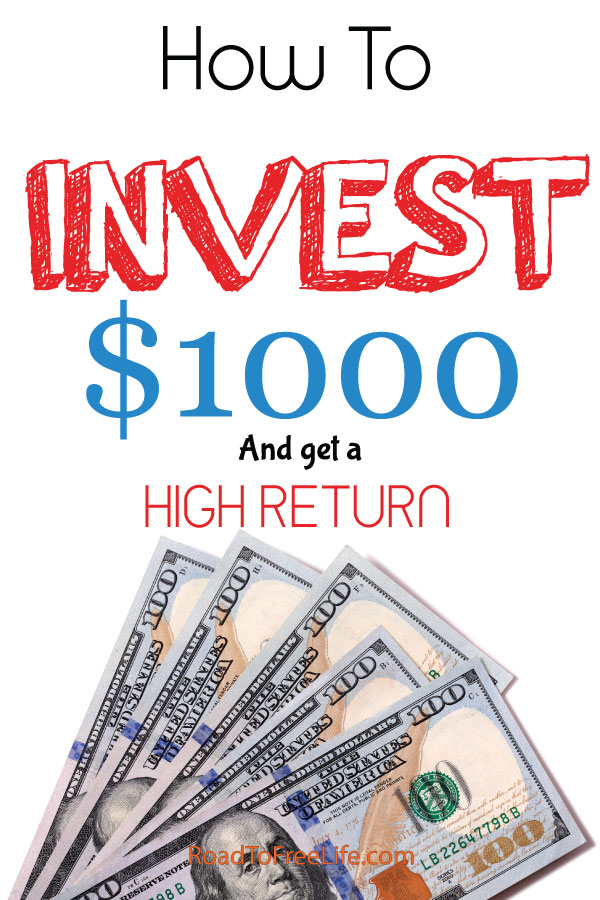 I remember there was a time when I didn't even think I will ever own a $1000. I didn't make a lot of money and I had bad spending habits.
But fortunately, I found The Total Money Makeover book written by Dave Ramsey. This book is a set of 7 baby steps, you have to complete in order to achieve financial freedom. I've recommended this book to all of my friends who struggle with money.
If you already have $1000 and want to invest there are different things you can invest in. You can do stocks, ETFs, mutual funds, penny stocks, options, forex trading, you can invest in a lot of things. I personally think the best thing to start with, is a Mutual Fund. This is how I start investing, just because a mutual fund it consists of multiple stocks. The best part is that you don't have to pick what stocks to invest in, and the funds are managed by professional investors.
So, you're not in charge of buying or selling, when is time to get out or when it's time to get it. Basically, you don't have to do anything. Just sit back and watch your money grow.
You just have to pick a mutual fund to start. You will learn a lot and start to see what is actually means to invest in a mutual fund. After you'll have some experience you can also invest in individual stocks. I don't own a lot of individual stocks, but the ones I have brought make me a good amount of money.
If you're looking for a good place to invest in, check out sites like:
These are all online investment companies or apps which you can easily make your first investment.
Another way to make your first investment is Peer-To-Peer Lending
Traditionally, if someone wanted a loan usually apply for one through the bank. The bank collects interest rate and fees. Now think how nice would be that instead of the bank, you would be the one who collects all that. That's exactly what peer-to-peer lending is. But instead of loaning the money to one person, you gonna loan to multiple people in the form of micro-loans.
Some of the top Peer-to-peer lending websites:
But the best way I ever invest my money was to make a blog. I didn't even need to invest $1000. It was about $200, to get a hosting and some graphics from fiverr. Because I brought the hosting plan from Bluehost, I got the domain for free. You can start your own blog and if you are using this link to sign up on Bluehost, you will also get a free domain. Also, if you need help, you can check out my free tutorial about how to start a blog very easy.